Freedom in Difficulties——Comment on Spielberg's "The Terminal" (Part 2)
But in any case, Spielberg wants to tell people through this film that freedom is the foundation of the founding of the United States, and it is also the spiritual pillar that attracts countless people to defect to it. All laws and systems are designed to maintain and strengthen it, not to suppress and weaken it. Of course, true freedom is like the omnipresent sunlight and the pervasive air, which cannot be suppressed or eliminated. "The Lord is the Spirit. Where the Spirit of the Lord is, there is freedom." (2 Corinthians 3:17)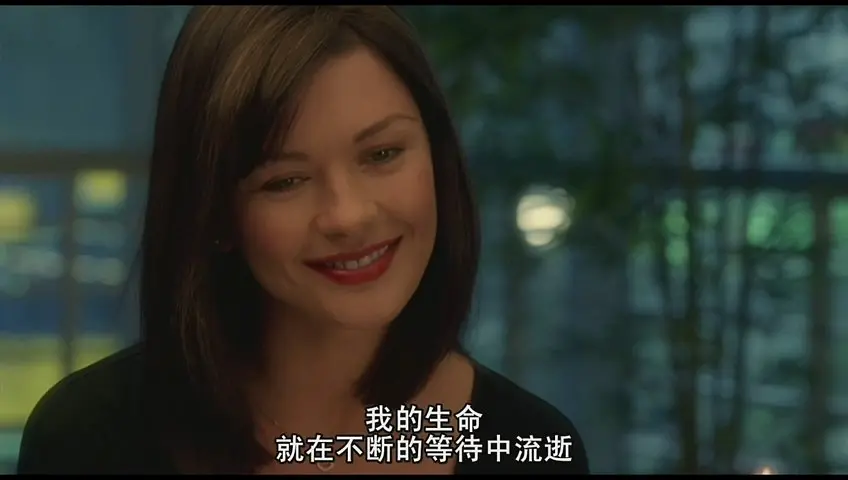 courageous breakthrough
Of course, he is not a good old man, he also has guts and courage, and he dared to stand up at critical moments. When another Eastern European traveler lost control because he was banned from bringing medicine to his father, he acted as a translator and mediator, and the smoldering violence quickly dissipated. What is commendable is that he also used the customs knowledge he had mastered in the terminal to help that compatriot, so that the man could say that the medicine was for goats, so that he could take it away with him. At that time, he explained to Frank: The pronunciation of father and goat is similar, and I misheard it at first.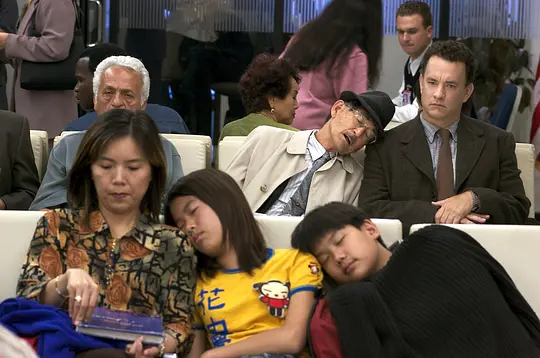 The incident so distraught the airport police that he left his fingerprints on the photocopier. Unexpectedly, the handprint not only failed to prove Victor's crime, but became a symbol of his heroic deeds. Copies of this handprint were pasted on the windows of shops of all sizes in the terminal building. He received a warm welcome wherever he went, and people were telling his story.
Entering New York - A Symbol of Freedom
His biggest breakthrough was entering New York City to fulfill his father's last wish. It was for this purpose that he had come, but an unforeseen event hindered his journey. He finally got the opportunity to travel to and from New York within one day because of Emilia's relationship, but he was stopped by Frank's cold threats. Frank said to him: If you insist on entering New York, I will severely punish any one of your three friends. Each of them has a handle in my hands, and I can deport them at any time. Victor had to give in.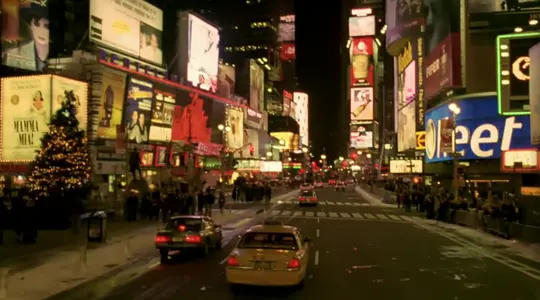 This disappointed Victor's friends who didn't know the inside story. They all want to help him realize his desire to enter New York. After learning the truth of the matter, the old cleaner Gupta took the risk and resolutely used his mop to block the plane that was about to enter the parking lot, so that the return time of the plane had to be postponed, and Victor won the time to go to New York. At this time, almost all the personnel in the terminal building were cheering for Victor to see him off. Even the policeman who had been chasing him and tracking him put on a coat for him and sent him out. He finally fulfilled his father's last wish and let the black saxophonist sign the music list. In this way, the signatures of 57 jazz band players that his father longed for were finally collected.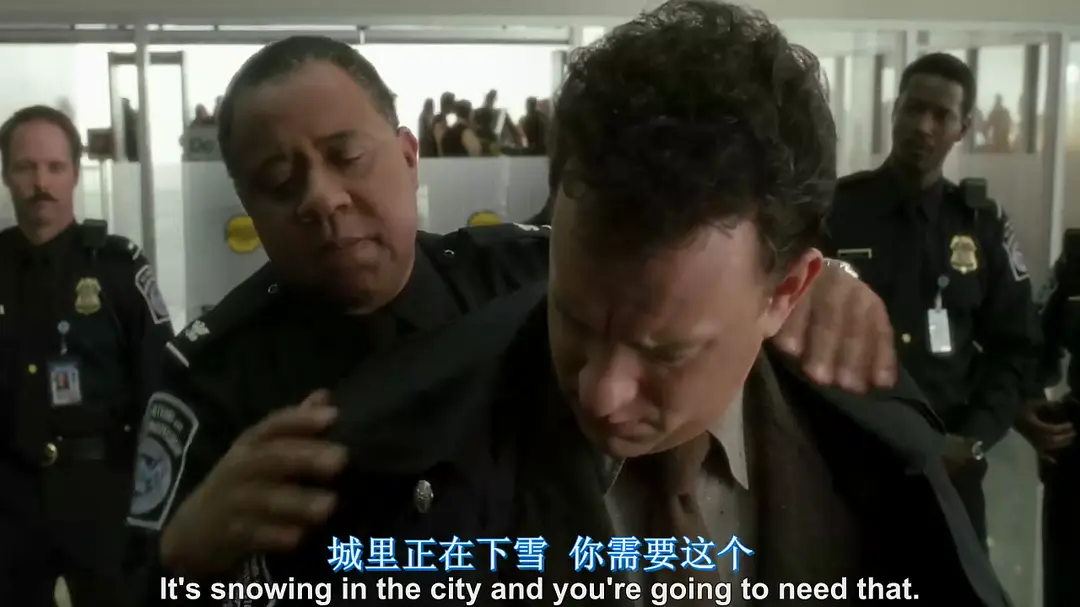 Why does everyone (including the owner of the terminal, the director, the cast and crew) consider getting into New York so important? In fact, Victor only went in for a few hours and just listened to a jazz performance. But even stepping on the ground of New York and staying in Manhattan for a moment is a symbol of freedom. Victor came from far away Eastern Europe, looking for freedom, and what jazz expresses is the feeling of freedom and the mood of freedom. This is not only Victor's personal wish, but also the voice of everyone in the terminal. Many of them, like Victor, have complex and even difficult backgrounds. They had to leave their homes and what they were looking for was freedom.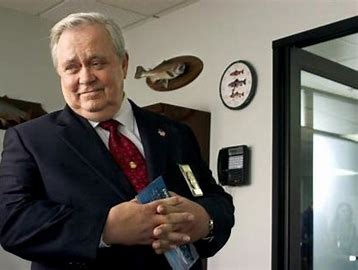 Freedom is not easy anywhere. Even in the United States, there are people like Frank who do everything possible to stop it, and they have sharp weapons such as laws and systems in their hands. He put Victor temporarily in the terminal, just to enjoy the fun of catching him, as he himself said: "Sometimes you put a small fish on land, and you put him down very carefully. You put him back in the water. You gave him freedom, so someone else can enjoy the joy of catching him." But in any case, Spielberg wants to tell people through this film that freedom is the foundation of the United States , It is also the spiritual pillar that attracts countless people to go to it. All laws and systems are designed to maintain and strengthen it, not to suppress and weaken it.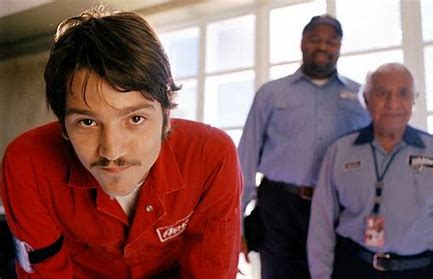 Of course, true freedom is like the omnipresent sunlight and the pervasive air, which cannot be suppressed or eliminated. "The Lord is the Spirit. Where the Spirit of the Lord is, there is freedom." (2 Corinthians 3:17)